Grand Prix supporters weren't the only ones cheering in Monaco this year – its residential market has cause for celebration as well. Not only did the city state notch up sales of 555 re-sale properties last year, with a combined value of €2.4bn, but it surpassed its previous peak in 2007 by 21 per cent.
It's the very upper tiers of the market that have been the most liquid. As our map shows, the ultra-prime markets are focused in Monte Carlo, around the Place du Casino. The most desirable area is Carre d'Or, followed by neighbouring Fontvieille, which also offers a variety of commercial uses. However, Monaco is unusual in that almost all of its residential stock could be considered 'prime'.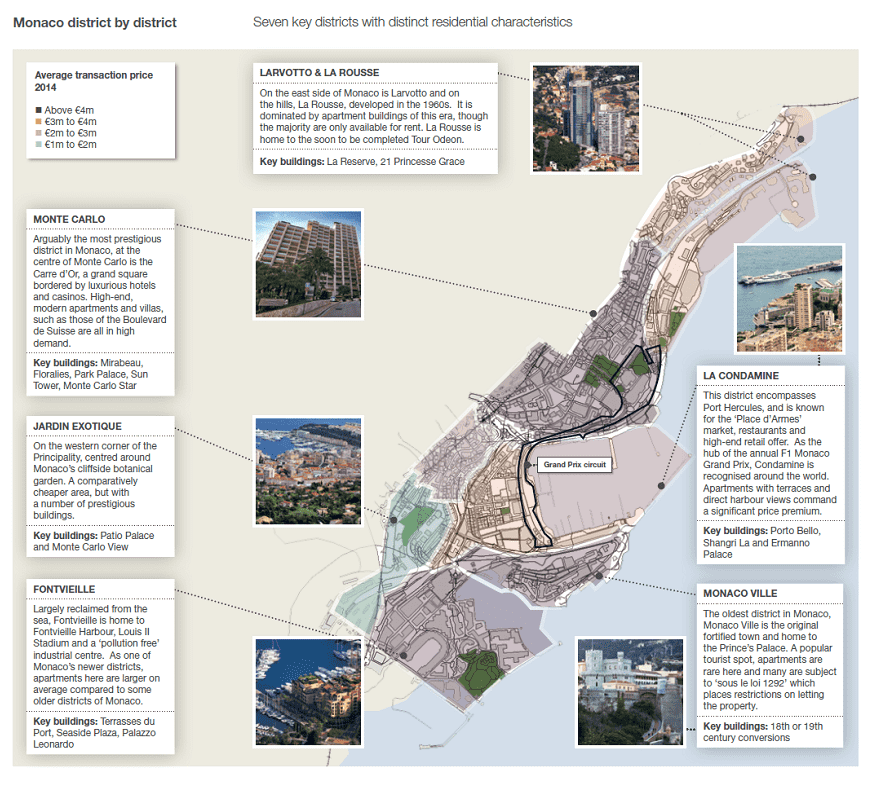 Development in the principality is extremely limited and since the global economic downturn, developers have shifted their focus to the global ultra-prime segment, developing larger units at higher price points. This has pushed new build sales volumes to €345million, 2.5 times the volume recorded in 2013 and 13 times that of 2008.
As one of only a handful of elite city states, Monaco has more in common with Macau and Singapore than almost anywhere else in Europe. However, its wealth and status (Monaco has the highest GDP per capita than any other population in the world) aligns it to some of the world's major urban centres, forming part of a network of city property holdings. Homes in Monaco are most commonly paired with London, followed by New York and Moscow.
A weak euro has meant that Monaco has dropped down the global league table and is now second to Hong Kong in US dollar terms. However, we think Monaco's unique global appeal, combined with its extremely limited land supply, will keep its real estate prices high, with few or no mechanisms for them to fall.